Product was successfully added to your shopping cart.
Details
Joyetech eGo AIO kit 1500mAh
eGo AIO, being all-in-one style, attaches the best anti-leaking structure with 2ml e-juice capacity. It applies childproof systems: pressure twist cap of tank and five-click fire button of power supply. ego aio kit is truly a timeless classic!
Diameter: 19mm
Length: 118.05mm
Battery capacity:1500mAh ( 0.2C standard diacharging )
Atomizer capacity: 2.0ml
Color:Crackle A, Crackle B, Crackle C, Crackle D, Brushed Gunmetal, Wood, Chinoiserie, Brushed Bronze, Dazzling, Camoflage, Black/Grey, Red/White, Black/White, Black, Silver
Compact single 18650 battery with 80W output Full glass tube with elegance Applicable for various tanks - 4.0mm to 5.5mm Balanced flavor and clouds 2A Quick charge system Onboard reverse polarity protection Dual circuit protection Upgradeable firmware
eGo AIO kit:
1 * eGo AIO battery
2 * BF SS316-0.6ohm MTL head
1 * Spiral Mouthpiece
1 * Transparent Mouthpiece
1 * USB cable
1 * Quick start and Warranty Card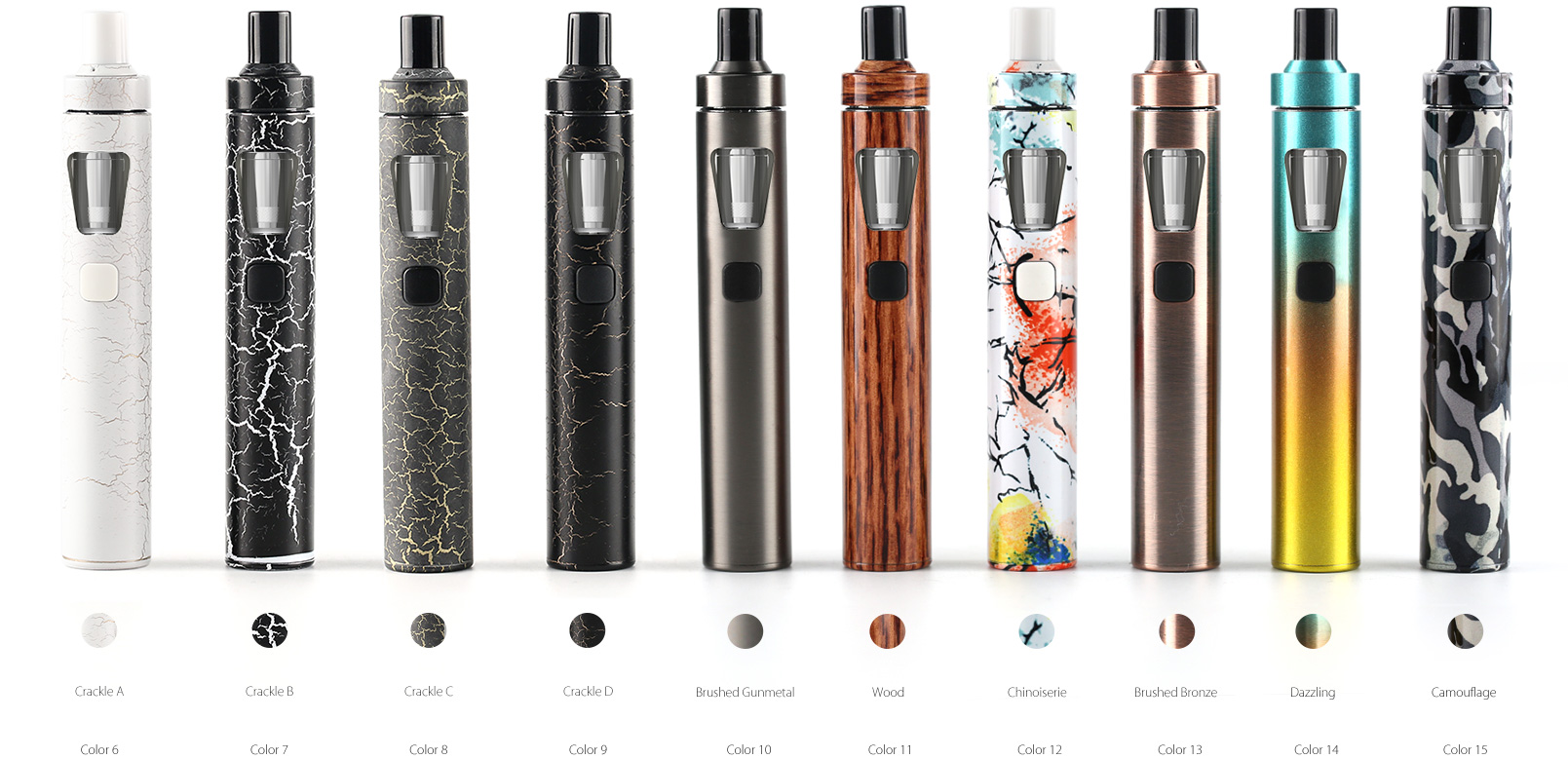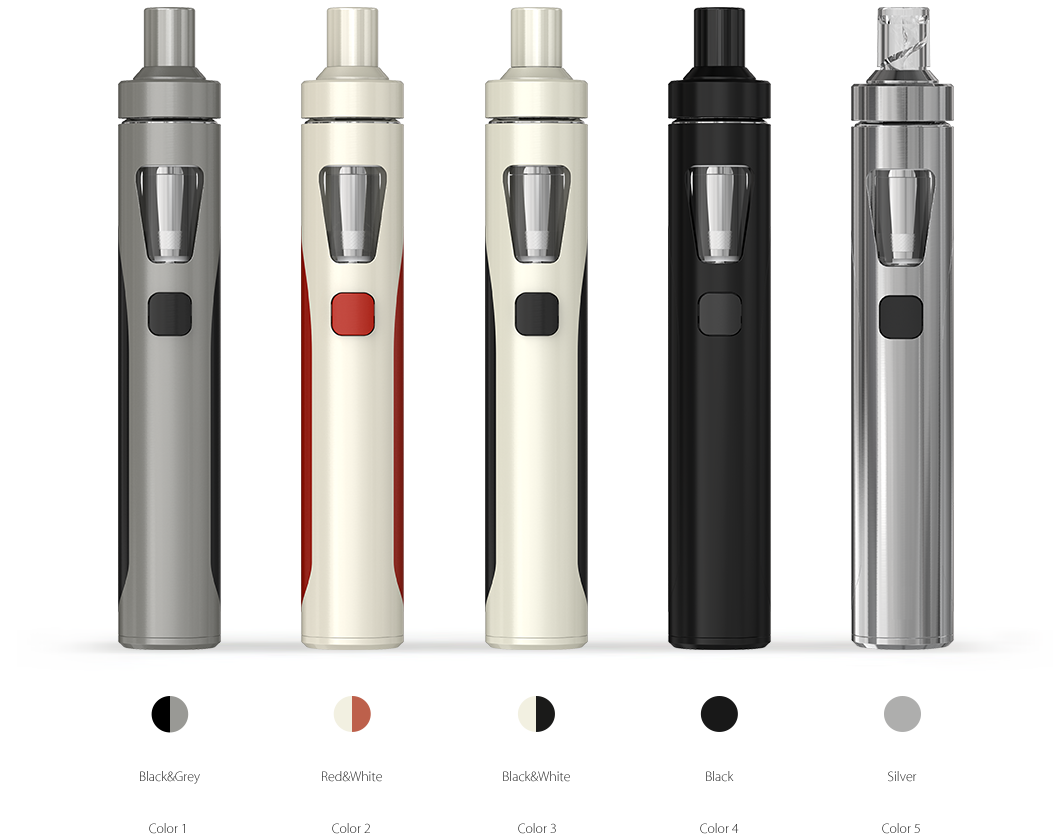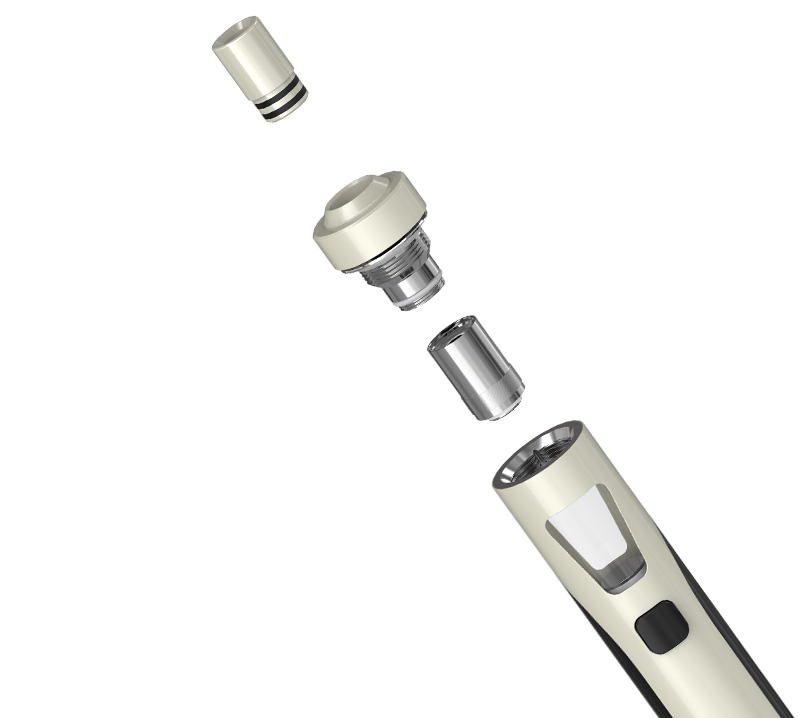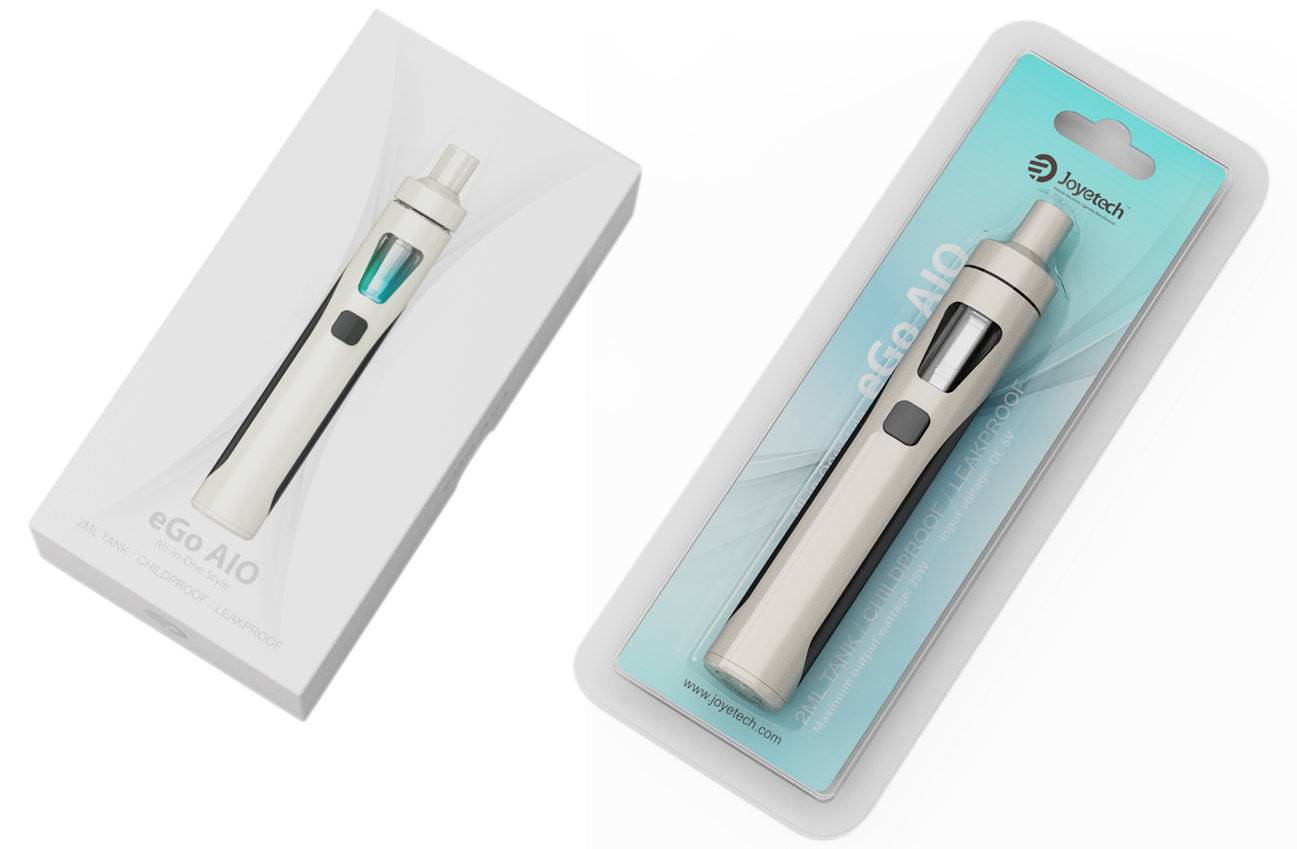 Be the first to review this product