Product was successfully added to your shopping cart.
Details
Eleaf iJust 3 Starter kit with ELLO Duro Acrylic (6.5ml/7.5ml)
The Eleaf iJust 3 kit, a new upgraded version of iJust series, has the most gorgeous looking than ever and boasts all-new reimagined Net and Multihole coil systems, presenting an unprecedented vaping experience with ultra flavorful taste and huge clouds. Powered by an internal 3000mAh battery, the iJust 3 is capable of firing up to 80 watts. Its intuitive four color LEDs are for ease of checking battery level. Paired with a new ELLO Duro atomizer which features retractable top fill, with the addition of 6.5ml / 2ml options, this iJust 3 kit is one of the must-have setups for all sorts of vapers.
Diameter: 25mm
Height: 136mm (6.5ml / 7.5ml version) / 130.5mm (2ml version)
Weight: 158g (6.5ml / 7.5ml version) / 152g (2ml version)
E-liquid capacity: 6.5ml & 2ml available for normal version and acrylic version
E-liquid capacity: 7.5ml only for World Cup version
Battery capacity: 3000mAh (World Cup & Normal version)
Battery capacity: 2300mAh (Acrylic version)
Output wattage: 80W max
Resistance range: 0.1Ω-3.0Ω
Colors:World Cup version: Red gold, Black silver
Colors:Normal Version: Silver, Red, Purple, Blue, Dazzling, Black
Colors:Acrylic version: Silver, Red, Purple, Blue, Dazzling, Black
●Boasting new reimagined Net and Multihole coil systems
●The most Gorgeous looking than ever
●Supporting a Max output Power of 80W
●6.5ml version available
●An internal 3000mAh battery
●Retractable top fill
1×iJust 3 Battery
1×ELLO Duro Atomizer
1×HW-N 0.2ohm Head
1×HW-M 0.15ohm Head
1×USB Cable
2×User Manuals
Spare Parts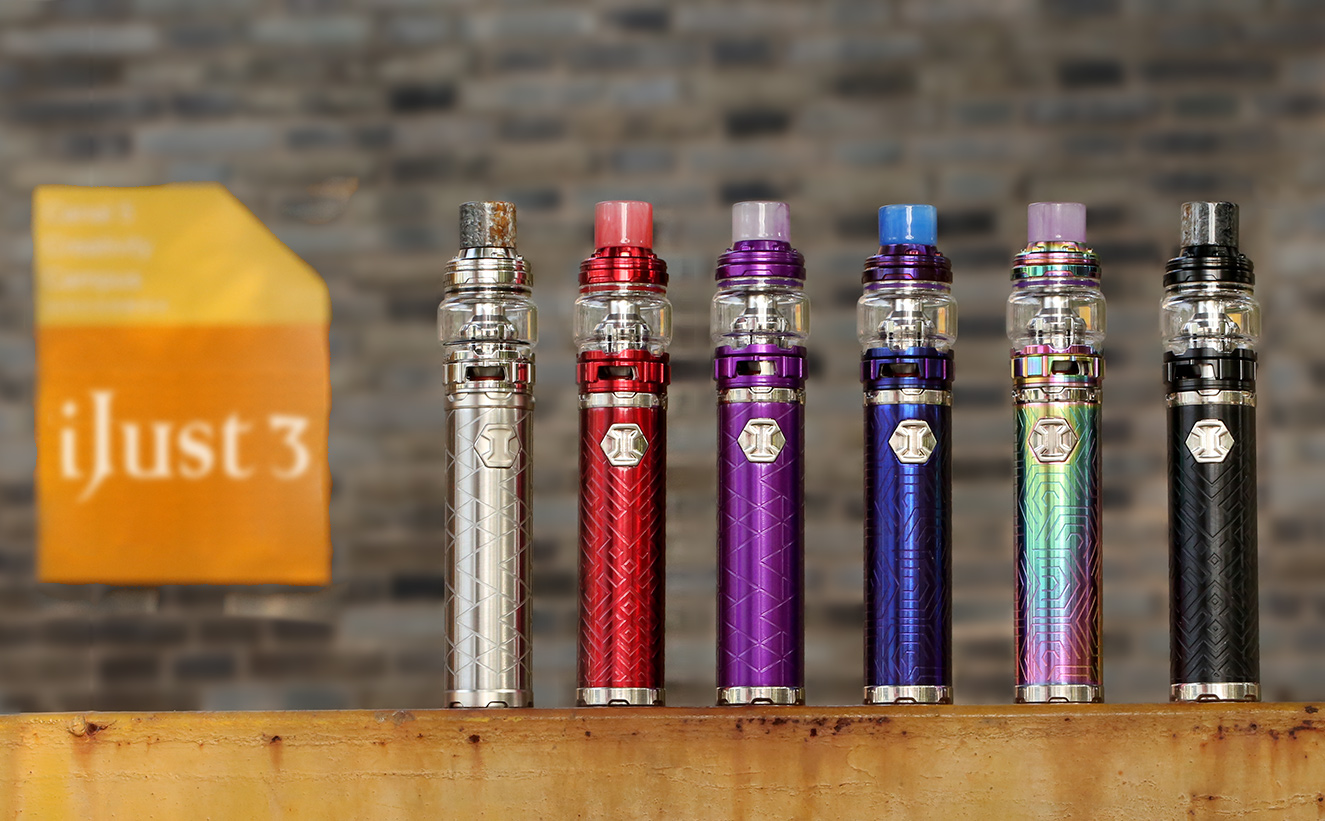 Be the first to review this product