Product was successfully added to your shopping cart.
Details
Eleaf Lexicon 235W TC Kit with ELLO Duro Atomizer(6.5ml)
Designed with futuristic elements in mind, Eleaf new Lexicon boasts a gorgeous looking decorated with intersecting lights. Available in various colors and effects, the LEDs will light up in the way you'd like them to be. The Lexicon is powered by dual 18650 batteries and can fire up to 235 watts. Paired with the ELLO Duro atomizer that has a new elegant acrylic looking and utilizes the HW-N (Net) and HW-M (Multihole) coils, this Lexicon kit presents you an unprecedented vaping experience.
Size: 45mm*31mm*132.5mm (6.5ml version)
Size: 45mm*31mm*124mm (2ml version)
Weight: 228.8g (6.5ml version, without cell)
Weight: 223.4g (2ml version, without cell)
E-liquid capacity: 6.5ml / 2ml
Battery type: dual 18650s
Output wattage: 235W max
Output voltage: 0.5V-8V
Resistance range: 0.05Ω-3.0Ω (VW mode)
Resistance range: 0.05Ω-1.5Ω (TC-Ni/Ti/SS/M1/M2/M3 mode)
Colors: Red, Black, Silver, Dazzling, Blue, Purple
●Gorgeous intersecting lights with changeable effects
●New HW-Net and HW-Multihole coil systems
●Dual 18650 supporting a max power of 235W
●Retractable top fill & 6.5ml/2ml available
●Centered 510 & upgradeable firmware
●Supporting 0.05ohm
1×Lexicon (without cell)
1×ELLO Duro Atomizer (6.5ml / 2ml)
1×HW-N 0.2ohm Head
1×HW-M 0.15ohm Head
1×QC USB Cable
2×User Manuals
Spare Parts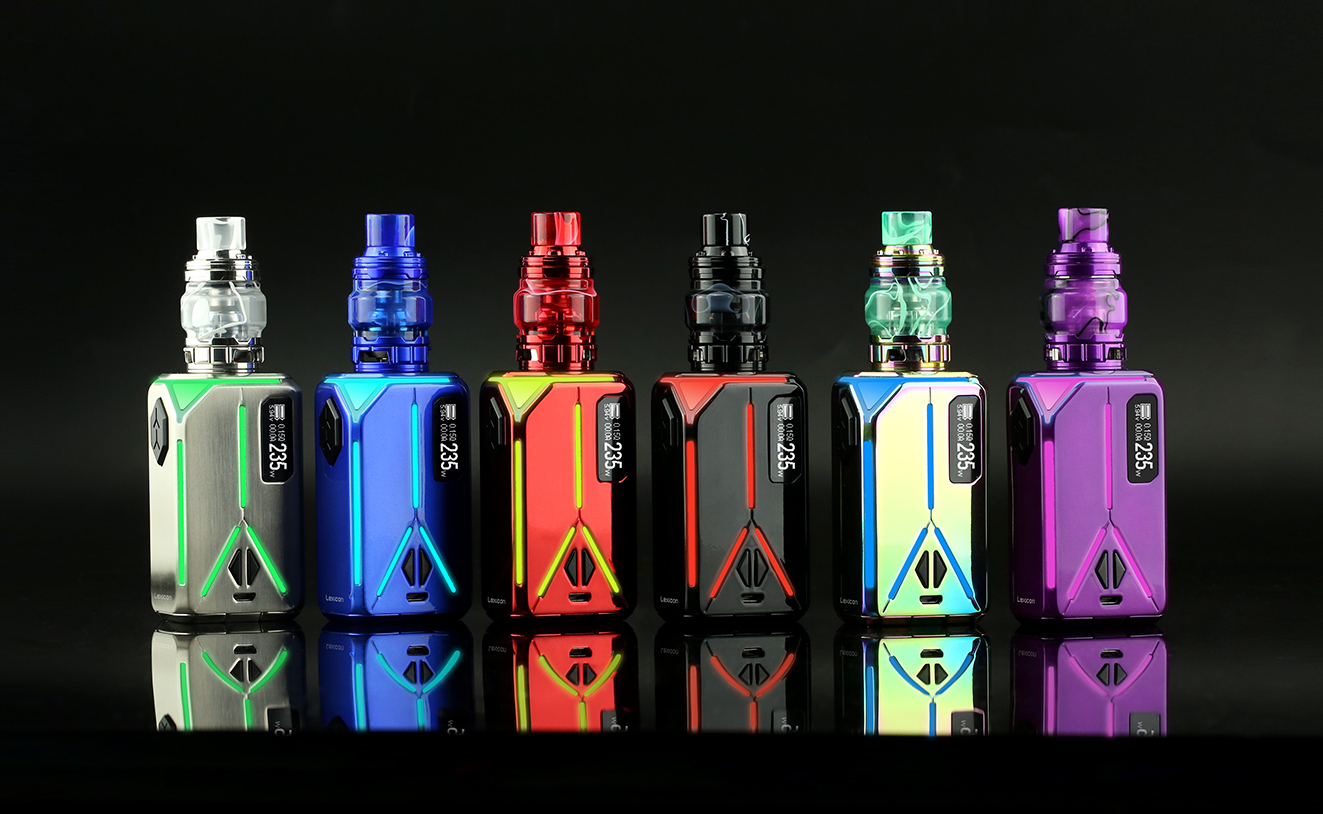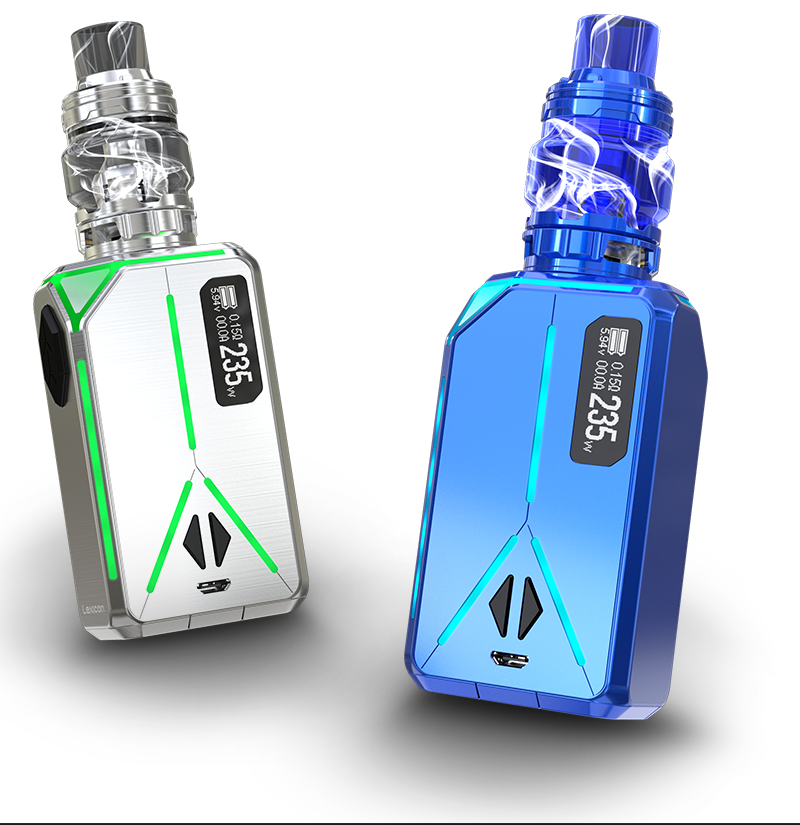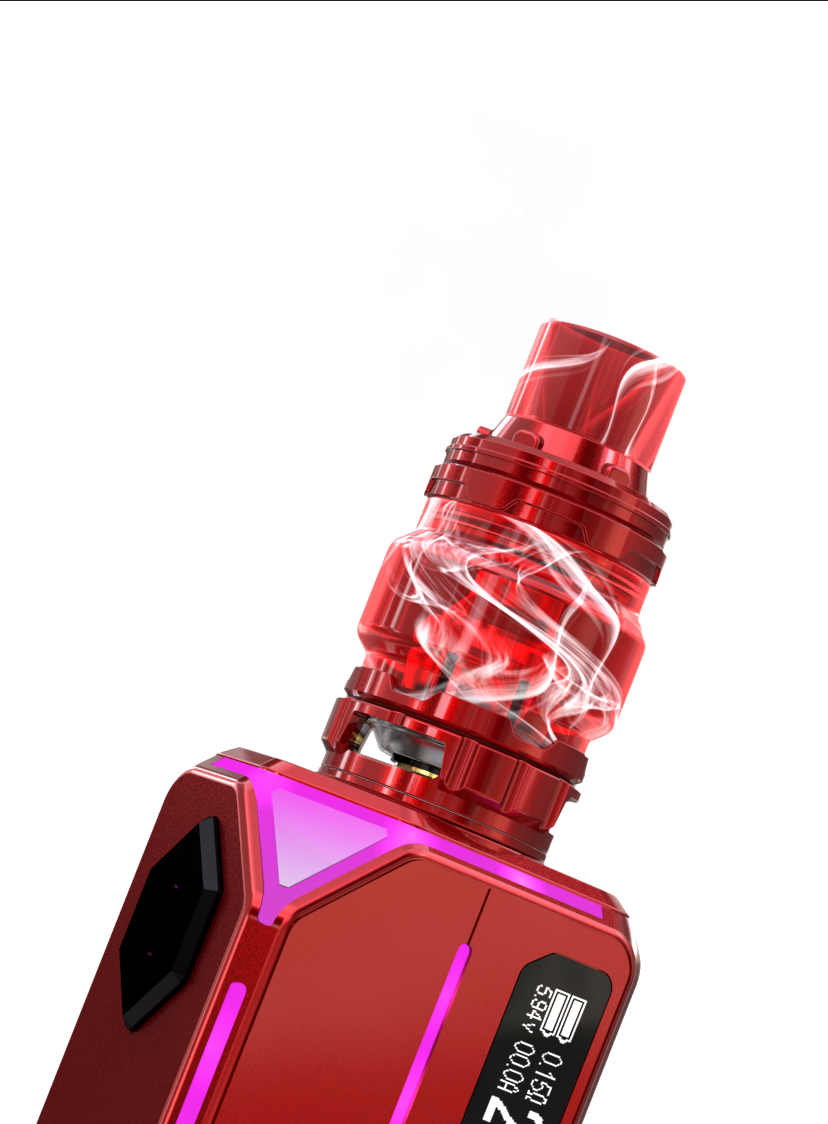 Be the first to review this product